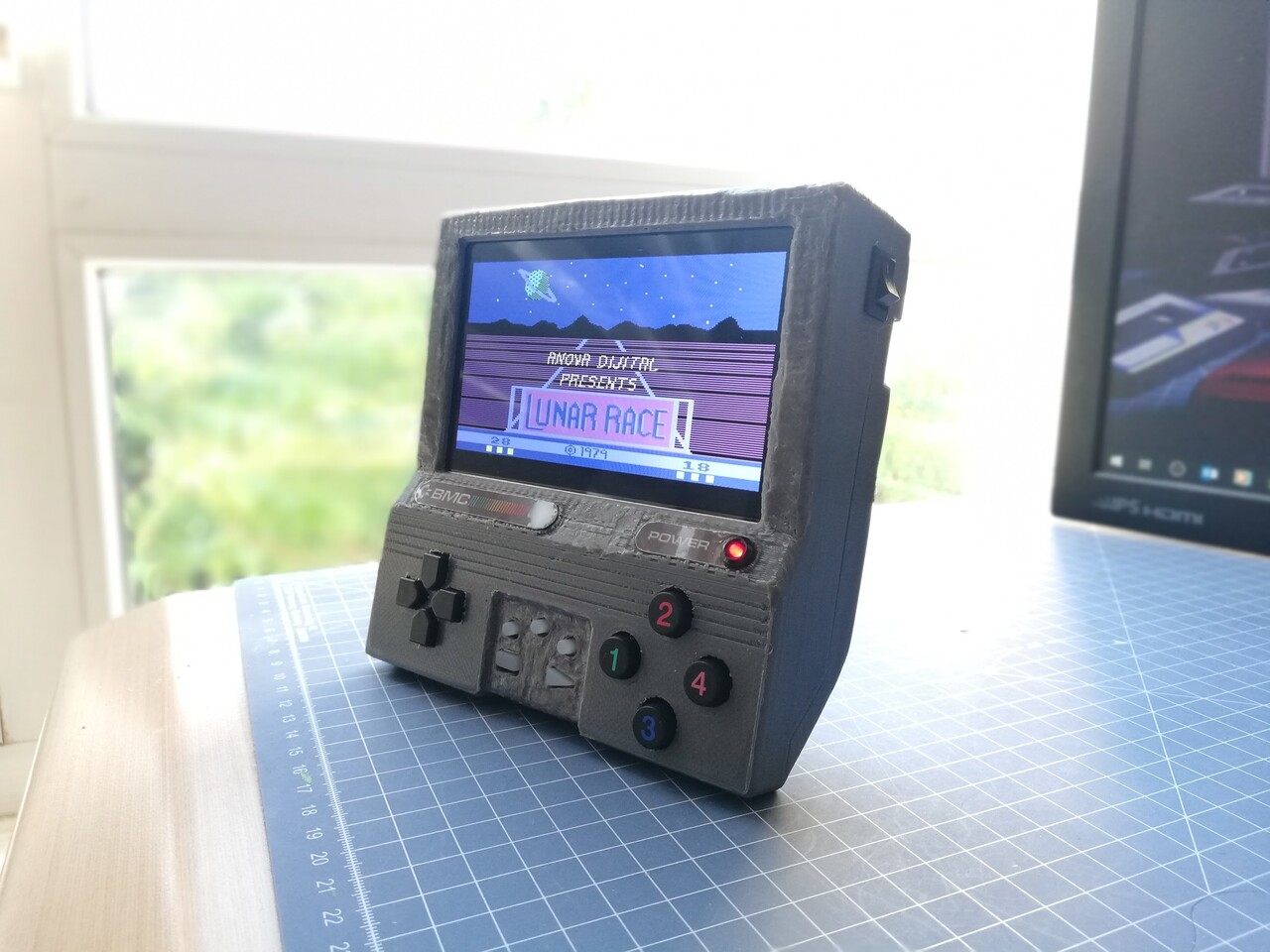 Hello, I'm here with another homebrew Commodore 64 Handheld project! It is a Raspberry Pi-emulated electronic assembly. It has it's own screen, it has two 18650 batteries inside that makes it work for 3 hours and 55 minutes in full load with gamepad activity.
You can see more info about this device in this video:
I used BMC 64 emulator on this device. You can find it by this link: www.accentual.com/bmc64
Here is the simple diagram of the components
First I combined these parts on my table and measured them. I modeled rough blocks of these in Solidworks and made a placement first.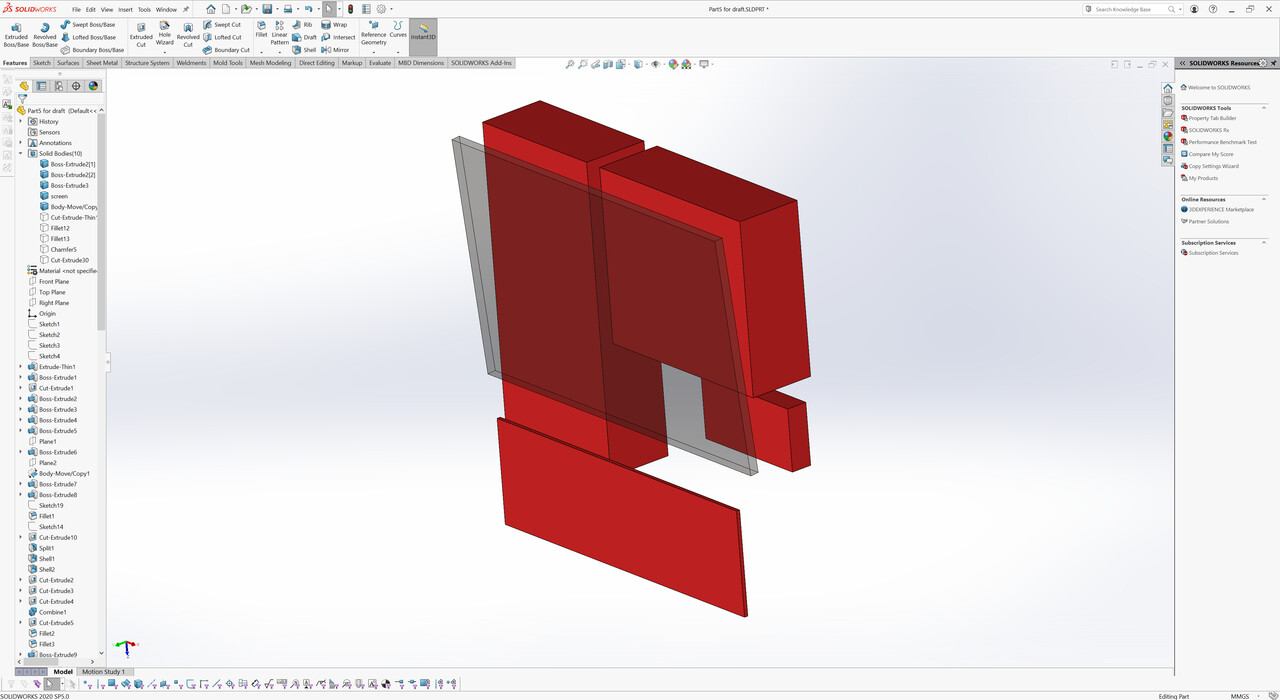 Next by considering the port clearences and placement, I modeled a 3d printable case.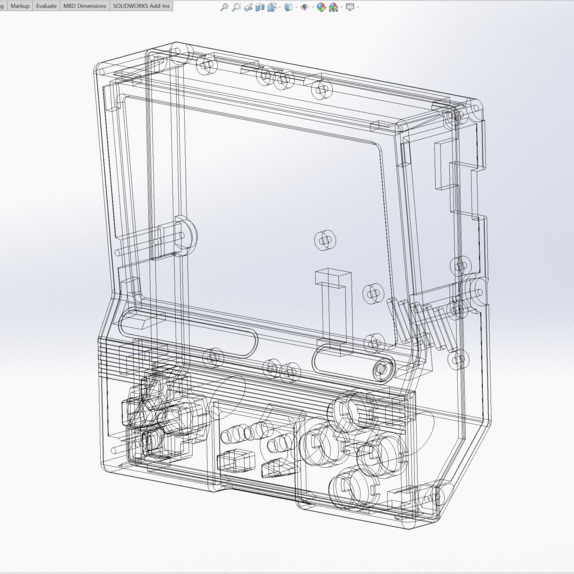 After modeling is done, I 3d printed the bottom part first and fixed the components on it.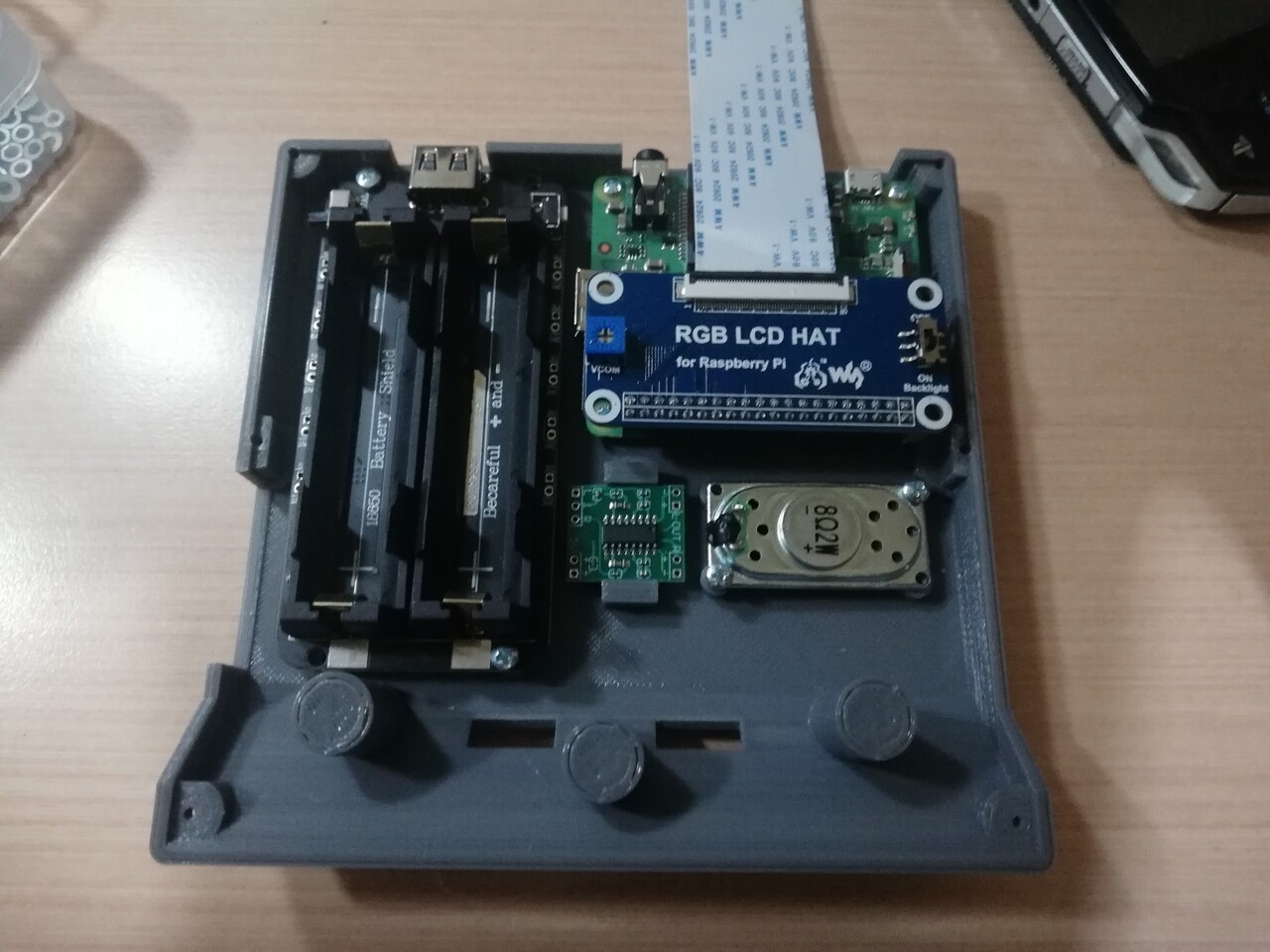 For the controller part, I made a different approach on this one. I directly used a controller circuit which I detached from a very cheap gamepad controller (around $4). Because all GPIO pins on the Raspberrry Pi is used on IPS screen. So I needed to connect the controller with a USB interface. Instead of doing it with an Arduino, I directly used a gamepad circuit which was faster way :)
And fixed the screen to top part as well.
And we have the whole system cased!
And system works! (I know I work messy - P.S. no apricot seeds are used on this project)
The top part was 3d printed very bad because of some filament issues and placement. I tried to recover the bad surface by a 3d print surface finisher tool that makes ironing.
I know, it's not perfect but at least it can be sanded and painted later...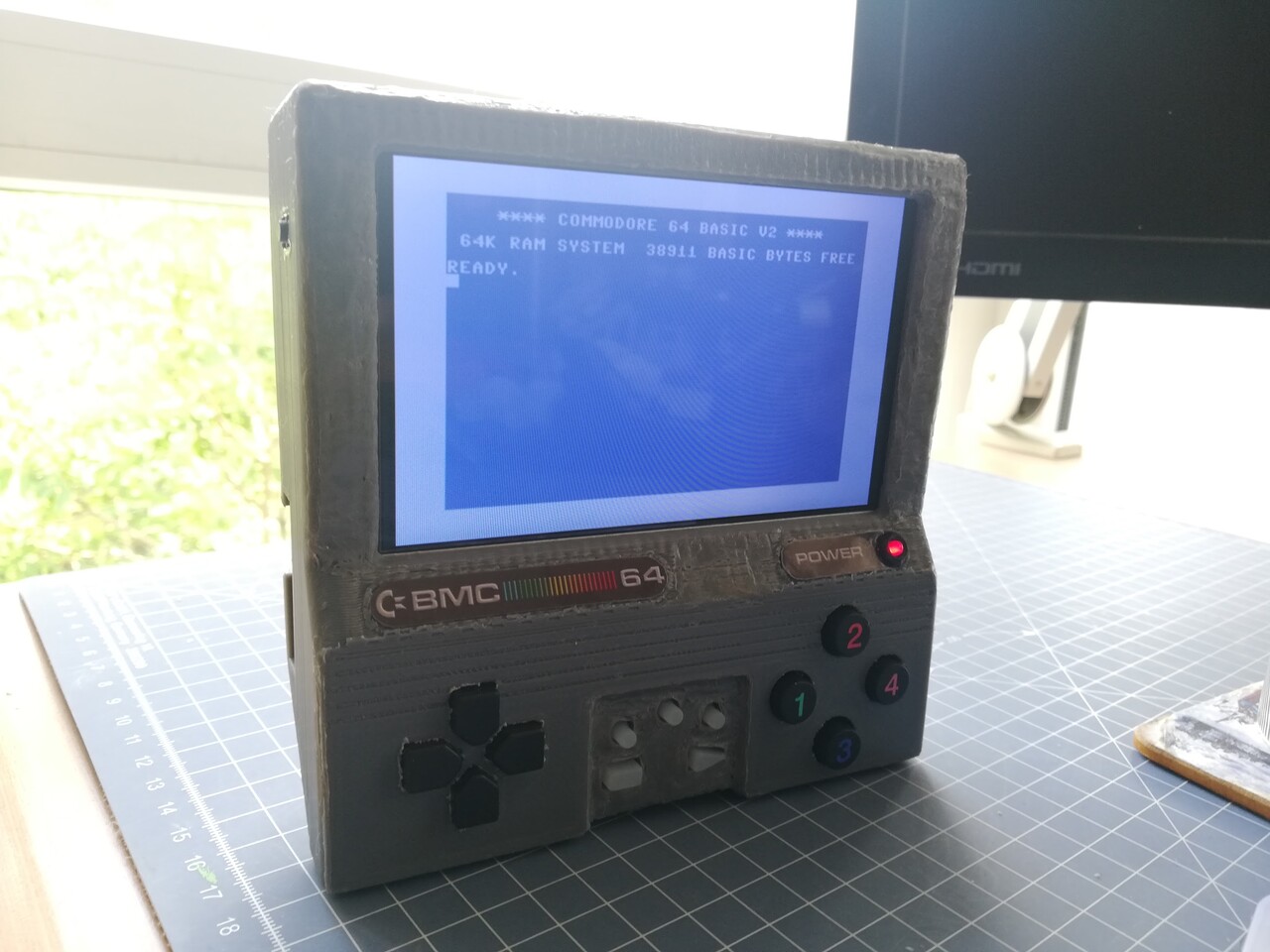 Tape loading!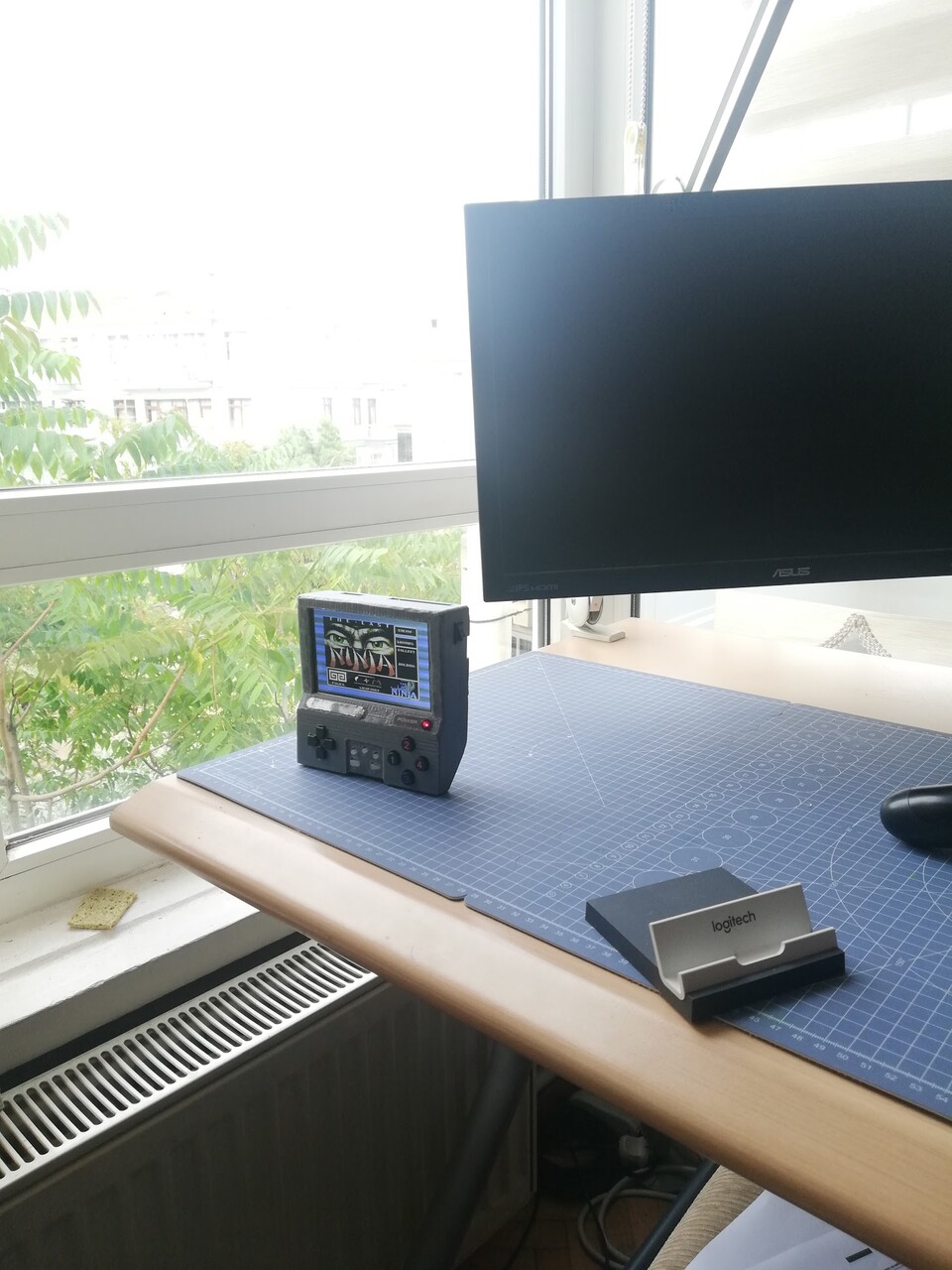 The last ninja!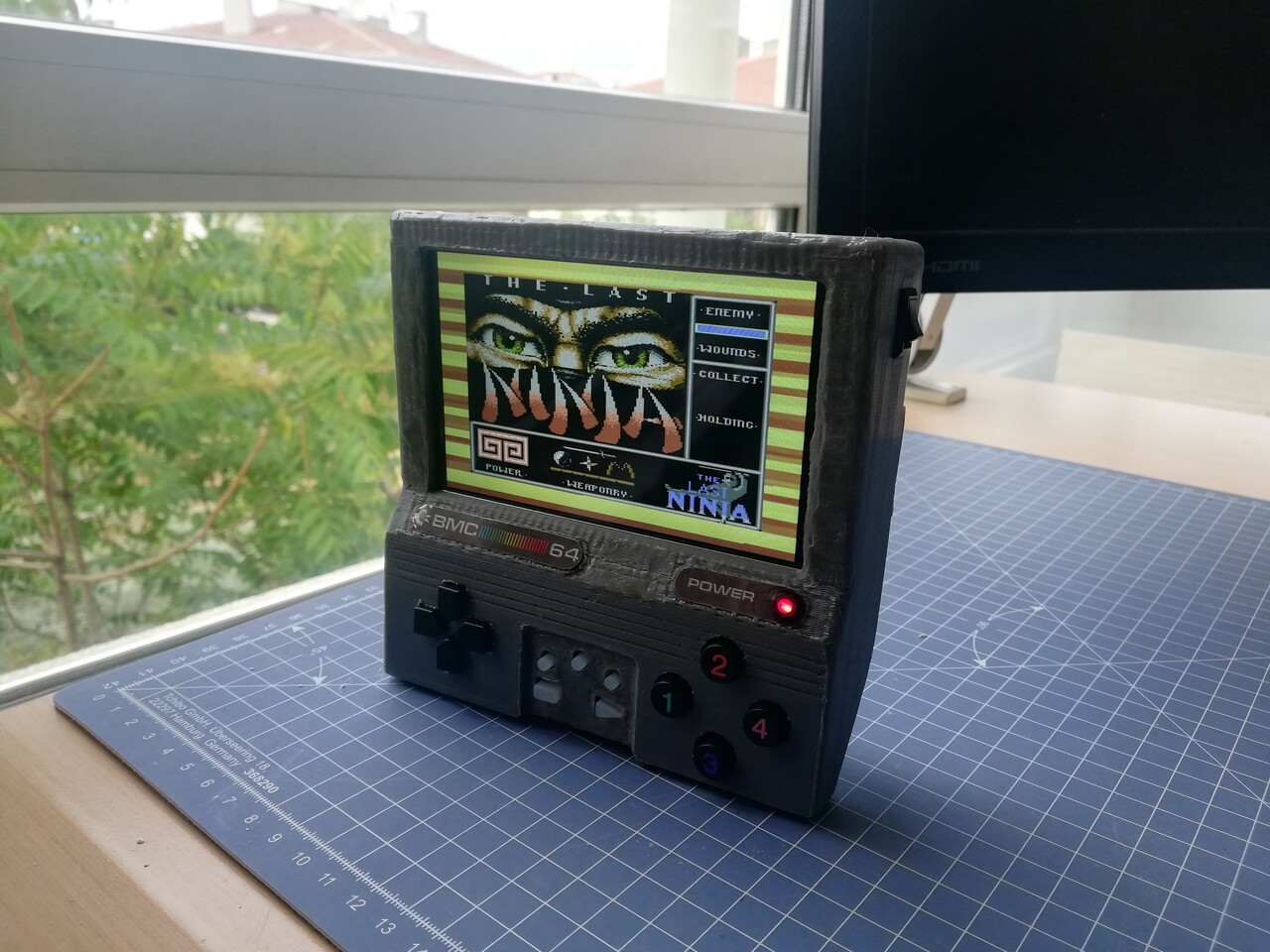 ♥️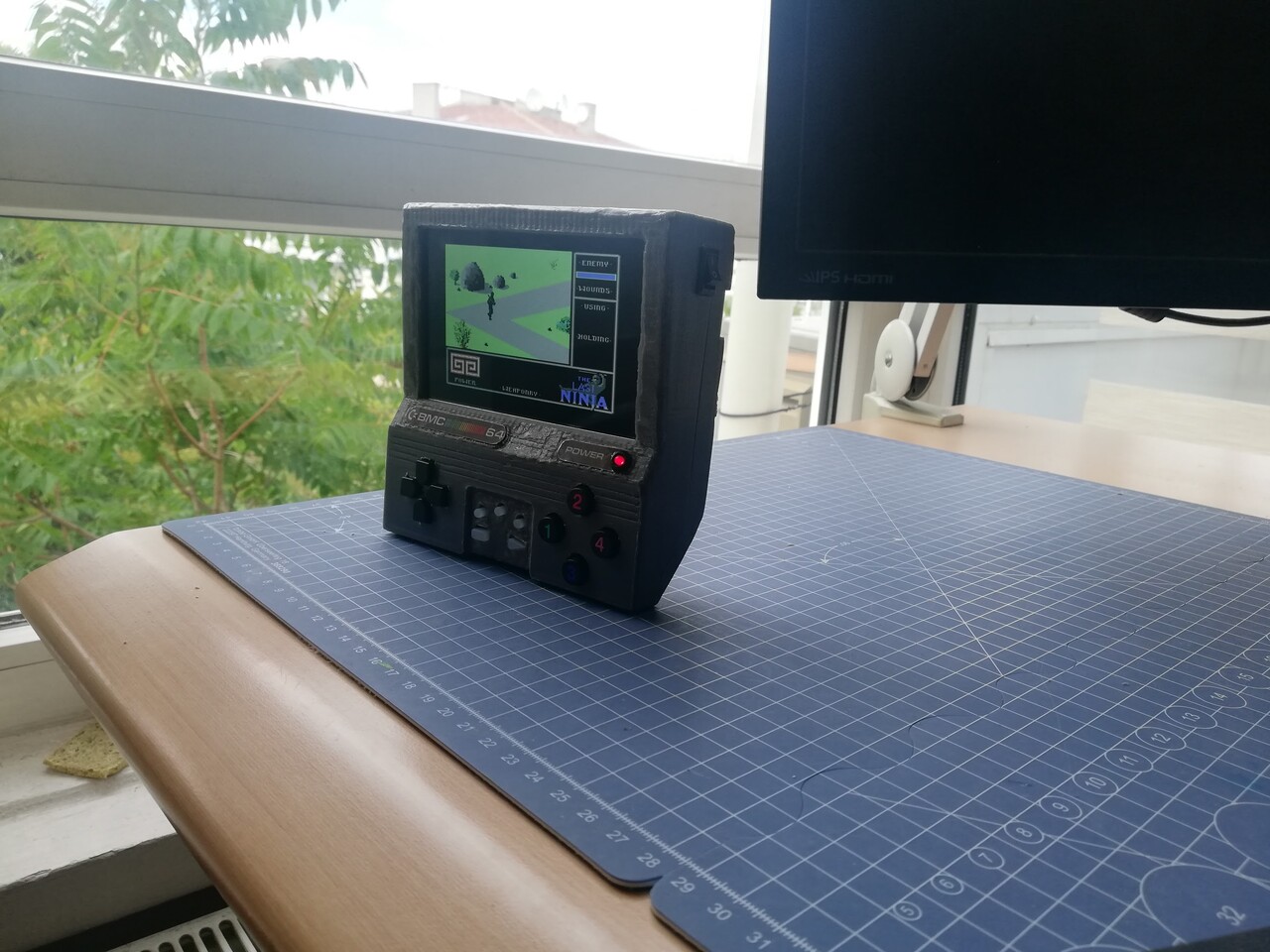 Dimensional reference photo (metric)
Some nature photos! In my childhood, some travels we do was sperating me with my Commodore 64. I wish it was possible for me to build this device in 1989 :)
And some renders! You can find the rendering project page by this link: https://www.artstation.com/artwork/GalrWW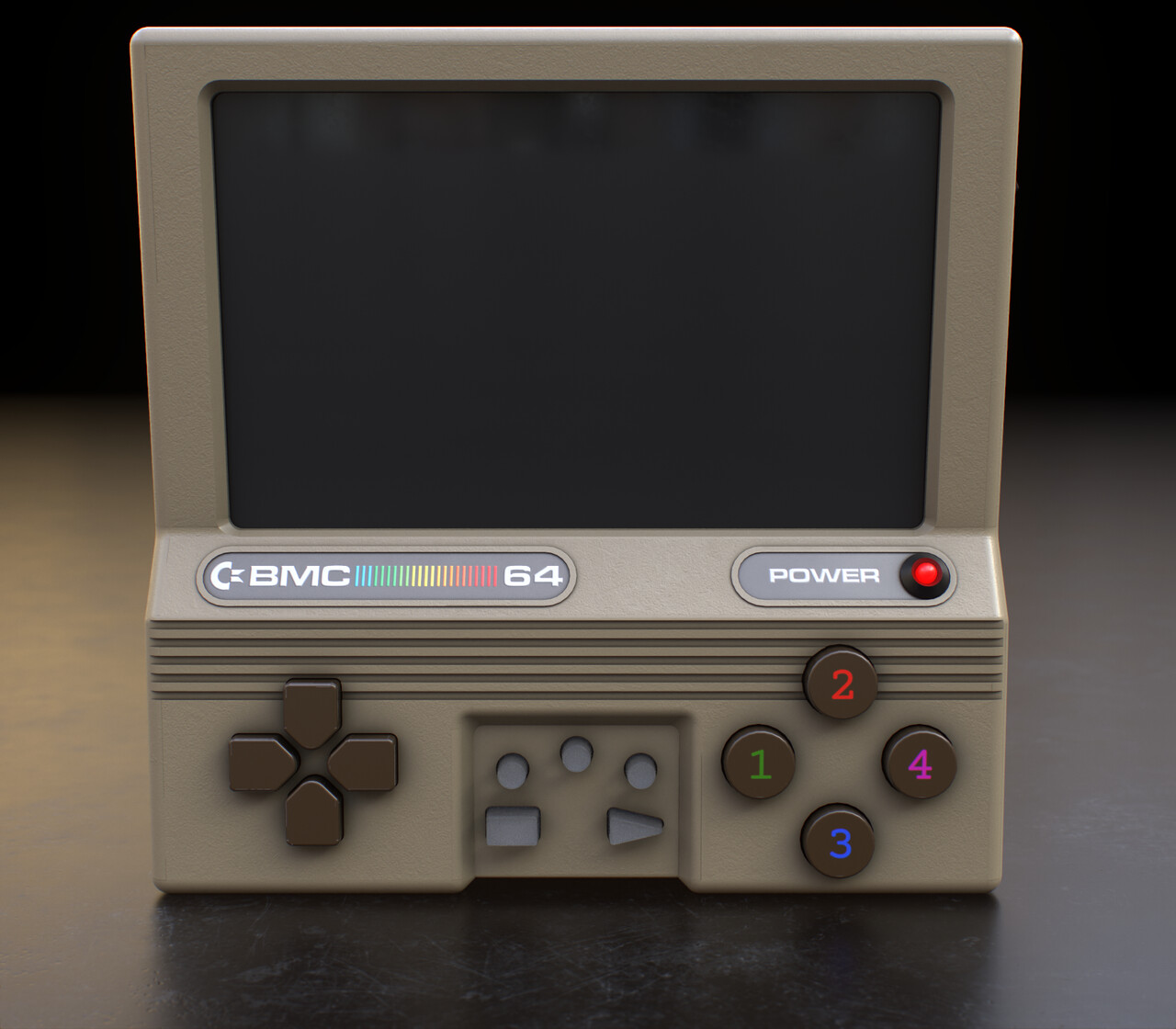 I hope you like it! And thanks for your attention as always!